Muse: New Music "Some of the Most Weird and Diverse We've Ever Made"
21 August 2012, 13:26 | Updated: 13 August 2013, 15:29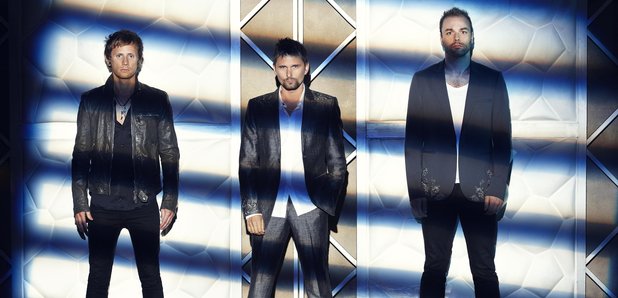 Dom from Muse has told Radio X the tracks we've heard from new album The 2nd Law so far - official Olympic song Survival, dubstep teaser Unsustainable and new single Madness - are the extremes of what it will sound like.
"It's all really really different, it's definitely some of the most weird and diverse music we've ever made and put on an album together," he confessed to Radio X.
"It's an interesting album, I love it. It's one of those albums you put on and every track's a surprise so it keeps you interested and makes you want to listen to every track again."
New single Madness got its first play last night - and was released on iTunes straight away. Dom explained to Mary Anne why it got picked as the official first single.
"It's like a very minimal, electronic, almost like... a ballad. It's something very, very different for us and I guess it builds - like most of our songs really. It just felt like something very fresh for us, felt like something we'd never done before so that's why we thought it would be a good idea to put that out."
The 2nd Law is out on October 1 - if you missed Madness being played on air you can listen again below:
The full track listing for The 2nd Law:
Supremacy
Madness
Panic Station
Prelude
Survival
Follow Me
Animals
Explorers
Big Freeze
Save Me
Liquid State
The 2nd Law: Unsustainable
The 2nd Law: Isolated System