Muse: "We Want To Play Our New Album Drones In Full!"
11 June 2015, 14:06 | Updated: 12 June 2015, 17:43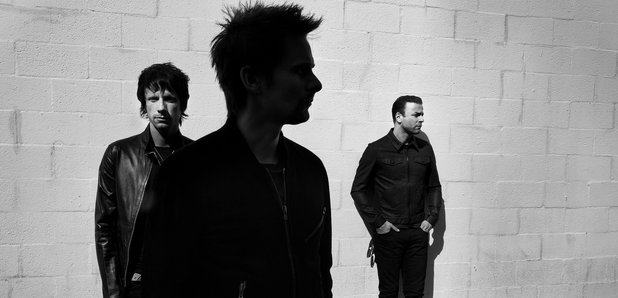 Plus the Devon trio have revealed details about their upcoming live shows.
Muse have revealed they'd like to play their new album, Drones, in full live. Dom and Matt from the band were in chatting with Radio X's John Kennedy when they confessed the plans. "I think we really could perform the whole album from start to finish" said drummer Don, "We might get to that towards the end of the year when we start doing indoor shows.
"We're just doing festivals and stuff at the moment, but once we start going on our own tour, I think it could be amazing to do so. We could try and tell the story with music and visuals and a production."
Frontman Matt Bellamy added "We've played about four tracks, but we might start playing The Handler, maybe at Download this weekend? Every single track on the album, we've rehearsed at least once and they're all going to translate so well into the live arena. Which is essentially how they were born. It's exciting."
You can listen to the clip in full below.
The band have also spoken out about the live show - and there's going to be costumes! "We got all these Drones costumes made to pretend that we're like pilots, fighter pilots, we're flying the flag for humanity. We're saying the pilots should do the killing, not robots and machines! That was the concept behind the costumes. We got these lovely full body one-pieces and Dom chopped the arms off so everyone could see his muscles! He said it's cos he couldn't play the drums."
Drones is out now.