Muse's Matt Bellamy Wants To Try And Make A Hip-Hop Album
7 November 2016, 11:42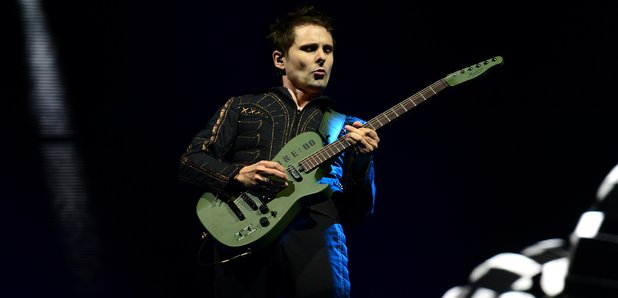 The Drones singer has talked about his plans for their eighth studio album.
Matt Bellamy has revealed he wants to try and make a hip-hop album.
Speaking to Q magazine, the Muse frontman suggested he might want to change things up for the band's eighth album, and the follow-up to their 2015 Drones LP.
"I really wanna try and just make like a hip‑hop album," he revealed. "I think I'm gonna actually, starting rapping on our next eighth studio album."
The Hysteria singer also talked about bringing "Pokemon Vibes" on their next tour.
"We were just talking about augmented reality," he added. "Like Pokemon vibes, using phones because you go to a concert now and everyone's got a phone and is filming and is taking pictures. Utilising that would be a cool thing.
Muse's tour director suggested the band would go even bigger for their tour by "levitating on magnets".
Music Week reports that Muse's tour director, Glen Rowe, said at the MUSEXPO conference: "It is ridiculous, but trying to dream up something more adventurous is always our challenge, where does the next bolt of lightning come where you capture the essence of it and trying to put it into a record or a tour, it's definitely my permanent challenge".
Meanwhile, Bellamy has posted a picture with fellow guitar "legends" The Rolling Stones' Ronnie Wood and U2's The Edge.
Hanging with a couple of guitar legendshttps://t.co/MGDRmP5nJG pic.twitter.com/IPYwFLTdFD

— muse (@muse) November 3, 2016