Muse celebrate worldwide Number One album with Drones
17 June 2015, 17:43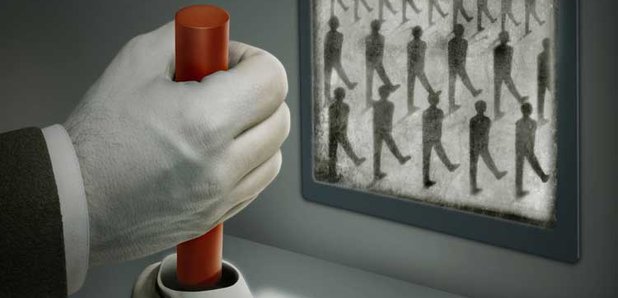 The band's seventh album is now at the top spot in the UK, the US, Japan and many more...
The band's seventh studio album went straight into the UK Album Charts at the top spot, making this the trio's fifth Number One LP.
They have previously topped the album chart with Absolution in 2003, Black Holes And Revelations (2006), The Resistance (2009) and The 2nd Law (2012).
The Official Charts Company notes that Drones sold almost 73,000 copies last week.
Drones has now been confirmed as debuting at Number One in the Billboard chart, notching up their first chart-topper in the US. It's also Number One in nineteen countries, including France, Japan (International Chart), Australia, Netherlands, Belgium, Switzerland, New Zealand, Ireland, Argentina, Belgium, Colombia, Denmark, Finland, Hong Kong (International Chart), Korea(International Chart), Portugal, Russia (main chart), Singapore, and Taiwan (main chart).
Muse are currently touring Europe after playing at Download Festival this weekend.