Matt Bellamy Engaged
27 April 2011, 17:19 | Updated: 19 August 2013, 09:36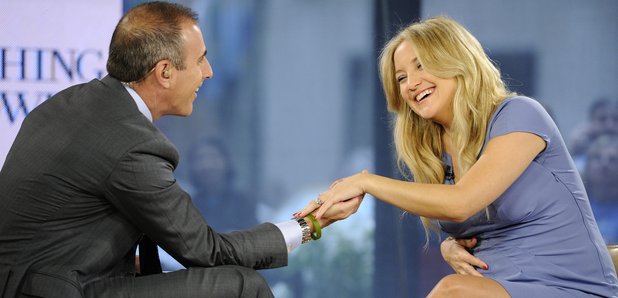 The Muse front man's set to marry his Hollywood other half Kate Hudson.
The 32 year-old actress revealed the news on a TV show in the US - after the diamond ring on her finger gave it away!
Talking to the host of The Today Show she said, "This is new, I'm engaged, it just happened a week ago. I'm so glad you noticed.
"I haven't really announced it, the announcing thing feels so silly, I'm just waiting for somebody to notice."
She's not revealed exactly how he proposed - or when the wedding will happen though.
The pair are expecting their first child so Hudson said "we're going to sit in for the baby thing for a little bit...".
Rumours sparked of an engagement in January - something the pair denied.