Have Muse Revealed The Title Of Their New Album?
27 January 2015, 11:02 | Updated: 27 January 2015, 11:28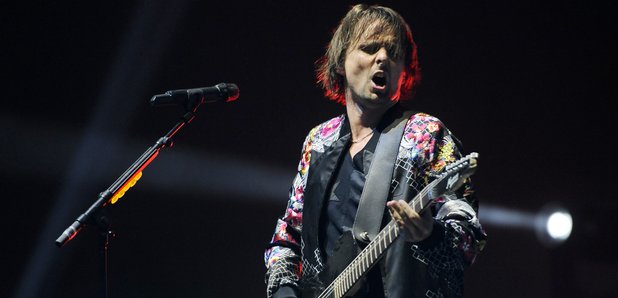 In a post from their official Instagram account, it appears the new Muse album will be called Drones.
Muse have been sharing instagram videos from the studio regularly over the last couple of weeks. Now, the videos appear to be revealing details about the new record. The latest video shows a recording desk and the words "Artist: Muse. Album: Drones." The only audio that can be heard is that of a sergeant shouting.
You can watch the video below.
NME report that a Muse spokesperson declined the opportunity to confirm the album title.

As well as pictures of equipment, the band have been sharing footage of rehearsals. The video below shows frontman Matt Bellamy presumably working on some guitar parts.
Muse are about to embark on a European tour, with a headline spot at Download Festival thrown in for good measure.
You can see their tour dates below.
MUSE 2015 FESTIVAL DATES:
29 MAY 2015 - ROCKAVARIA, GERMANY
30 MAY 2015 - DER RING - GRÜNE HÖLLE ROCK, GERMANY
5 JUNE 2015 - ROCK IN VIENNA, AUSTRIA
12 JUNE 2015 - PINKPOP FESTIVAL, NETHERLANDS
13 JUNE 2015 - DOWNLOAD FESTIVAL, DONINGTON
28 JUNE 2015 - ROCK WERCHTER, BELGIUM
09 JULY 2015 - NOS ALIVE, PORTUGAL
11 JULY 2015 - BBK LIVE, SPAIN
18 JULY 2015 -ROCK IN ROMA, ITALY