Muse Claim Olympic Song Was Meant To Be A Duet WIth Elton John
3 August 2012, 12:24 | Updated: 13 August 2013, 16:14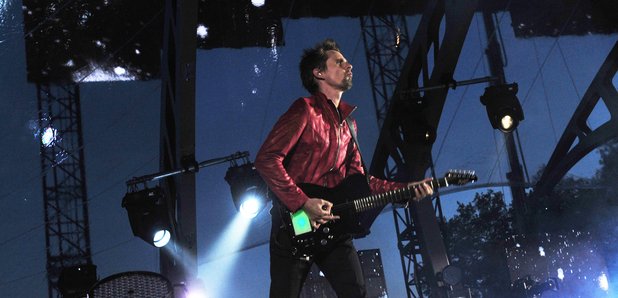 Matt Bellamy has claimed that the Muse Olympic song Survival was originally meant to be a duet with Sir Elton John.
Speaking to KROQ in Los Angeles, the singer said: "Believe it or not, Elton John gave us a call and wanted to write a song for the Olympics.''
Bellamy revealed that Sir Elton was originally lined up to be the Opening Ceremony's musical director, but pulled out later on. "He didn't want to be involved anymore 'cause he fell out with the organisers so that left us with a half-baked idea. At that point we just let it go and carried on with making the album.
"Then the Olympics approached us again about the ending ceremony for us to play and that's when we played them that song and they said they loved it and wanted to make it an official song of some kind."