Muse Added to Grammy Performance Line-Up
21 January 2011, 13:03 | Updated: 19 August 2013, 08:58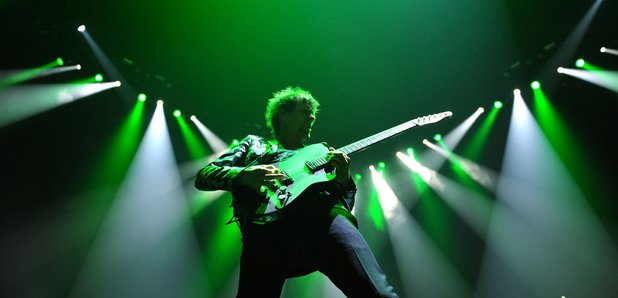 Arcade Fire are also playing the ceremony...
Also performing at the event are Eminem, Cee Lo Green, Lady Gaga, Miranda Lambert, Katy Perry, Justin Bieber, B.o.B, Lady Antebellum, Bruno Mars and Janelle Monáe.
Mumford & Sons are up against Florence and the Machine for Best New Artist at this year's awards.
Arcade Fire - 'The Suburbs' is up for best album, Gorillaz are up for Best Pop Instrumental Performance for 'Orchestral Intro' off of 'Plastic Beach', Jeff Beck's got five nominations - including Best Pop Instrumental Performance and Best Rock Album - and Goldfrapp are up for two.
The nominees for Rock Album...
'Emotion and Commotion' - Jeff Beck
'The Resistance' - Muse
'Backspacer'- Pearl Jam
'Mojo' - Tom Petty and the Heartbreakers
'Le Noise' - Neil Young
The ceremony takes place in Los Angeles next month.