PHOTO: It Looks Like Muse Are Making New Music...
11 October 2017, 16:45 | Updated: 11 October 2017, 16:46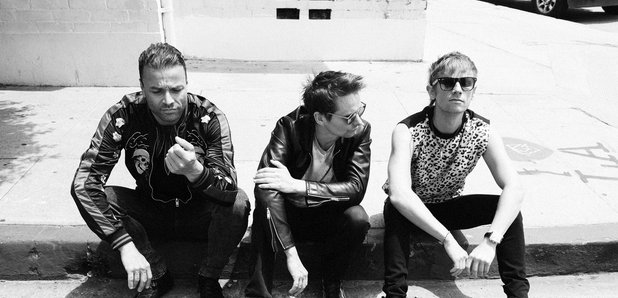 Frontman Matt Bellamy has shared a new picture of himself in the studio.
Muse appear to be making new music.
Frontman Matt Bellamy has strongly teased new music is on its way by sharing an image of himself in the studio alongside the caption: "Here we go".
The band last released new music earlier this year in standalone single, Dig Down, with the promise of more to come.
Watch its video here:
However, fans hoping the new image means a new album is on its way may be sorely disappointed, as the band told Radio X's Gordon Smart they would be making a new album in the "second half of 2018".
Meanwhile, last month the Starlight singer shared the stage with Miles Kane to perform tracks from The Beatles.
Videos uploaded by talent manager David Adcock sees the rockers dressed smartly to sing two tracks from The Beatles 1963 album, Please Please Me, at a 40th Birthday bash.
Miles Kane - who looked more like his Last Shadow Puppets bandmate Alex Turner with his long hair - sang the Beatles' version of Twist And Shout, while the Muse frontman accompanied him on guitar.
Watch it here:
The pair also performed I Saw Her Standing There, whipping the crowd into a frenzy at what looked like a '60s-themed bash.
Watch them below: