Matt Bellamy Has Got Engaged!
23 December 2017, 21:03 | Updated: 23 December 2017, 23:02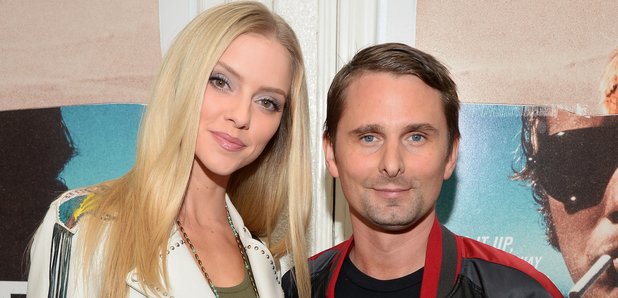 The Muse frontman popped the question to girlfriend Elle Evans.
Matt Bellamy has got engaged to girlfriend Elle Evans.
The Muse frontman got down on one knee for model Elle during a trip to Fiji earlier this month.
Alongside a picture of the pair riding horses on the beach, Elle wrote: "Was going to surprise everyone on Christmas, but just can't wait any longer ... We are so happy to announce to the world that we are engaged! Just a few days after my birthday, on the most romantic holiday of our lives, the man of my dreams asked me to marry him! After tears of joy, gasps of shock, and a split second of disbelief, of course - I said YES! I can't imagine our lives apart. What I can imagine is a bright future full of love & light, family & friends, moments that turn into cherished memories, and a lifetime of pure bliss."
Matt - - who was previously in a relationship with actress Kate Hudson - previously revealed he is "pretty happy" with Elle and is thankful to have contentment in his own life when things in the wider world are so chaotic.
He said: "In my personal life, I'm pretty grateful, pretty happy. But when you look at what governments and corporations have done to the planet with warfare and environmental destruction, there's a constant feeling of discord."
And asked his tour essential, he admitted: "A girlfriend. That definitely makes touring a lot easier."
When he isn't touring with the band, Matt lives in Los Angeles and it took a long time of living in the city to realise people weren't as "fake" as they seemed.
He explained: "When you first move to LA, you think anyone who seems that happy is fake. It takes you two or three years to realise that they are just happy."