Radio X Meets Muse At Teenage Cancer Trust
14 April 2008, 17:49 | Updated: 3 February 2014, 12:49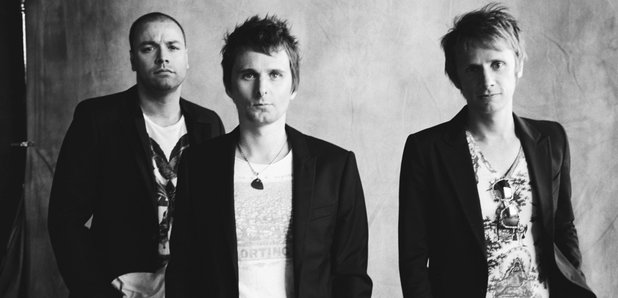 As the undisputed rulers of the live act roost, Chris Wolstenholme spoke about Muse's approach to playing smaller audiences as well as giving away not much, but a wee bit of info on their V Festival plans.
You excited about playing for the Teenage Cancer Trust tonight?
"Yeah. It's the first time we've played here, it's a beautiful venue and..."
It's a little smaller than Wembley, the venue you are Kings of. Do you like playing to smaller audiences?
"There's definitely something lost when you go into bigger venues, arenas in particular..."
Your shows were born to be large scale. Do you have to tone it down a bit for the smaller ones?
"We've scaled down the production for this show purely because the money should go to charity..."
Why are you supporting the Teenage Cancer Trust cause in particular?
"In your teenage years cancer is the last thing on your mind and I've got a mate who lost his brother..." [
Muse On Why Teenage Cancer Trust
Roger Daltrey had a few new bands turn him down. Do you think there is a kind of apathy amongst young bands when it comes to getting involved with events like this and looking beyond the music?
"It'd be nice to see more people getting involved..."
Which new bands are you getting excited about?
"Glasvegas. We're all generally into them. I think they're gonna be huge..."
Is there anyone that you have been impressed by recently that might steal your live crown?
"I've not been to many live gigs in the last four years, I've sort of stayed away from music..."
You've been spending a lot of time in Lake Como, Italy recently. Have you run into your famous neighbour George Clooney?
"We've got a studio out there now and that's hopefully where we're gonna record the album..."
How is the album coming along? Have you laid any tracks down yet?
"Not really. Once we've done this show we'll probably take a couple of weeks off and then start..."
Any thoughts on which direction it will take?
"It'll probably go in four or five different directions..."
Will you be producing it yourselves?
"We're gonna try and start it ourselves and if it goes tits up then we'll get someone else in..."
What are your plans for V Festival?
"That's gonna be the one big show we do this year so it's..."