INTERVIEW: Muse on their new album, Drones
10 June 2015, 11:46 | Updated: 13 July 2015, 17:35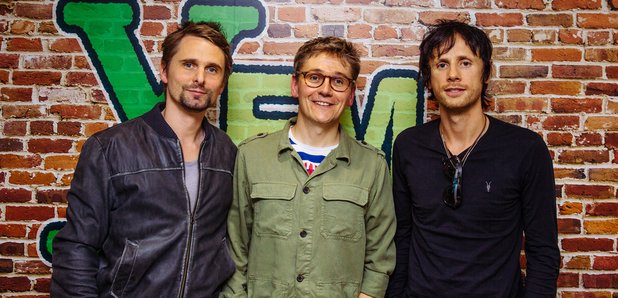 The trio are back - with one of their most ambitious albums yet. Hear Matt Bellamy and Dom Howard talk Radio X's John Kennedy through the record track by track.
MATT BELLAMY AND DOM HOWARD TALK Radio X'S JOHN KENNEDY THROUGH DRONES
Muse's seventh studio album, it features and impressive concept that concerns a person who, according to singer Matt Bellamy, "loses faith in themselves, loses faith in love, loses faith in everything and decides to become this machine-like being, with no feelings or no emotions."

He continues: "To me, Drones are metaphorical psychopaths which enable psychopathic behaviour with no recourse.

"The world is run by Drones utilizing Drones to turn us all into Drones. This album explores the journey of a human, from their abandonment and loss of hope, to their indoctrination by the system to be a human drone, to their eventual defection from their oppressors."
Sample the album below.
Muse - Mercy
Muse - Dead Inside
Talking on the album's heavier new sound, bassist Chris Wolstenholme told Radio X: "It's important we went back to being a rock band. It was fun exploring the electronic side of things, and we do on this album, but most of what you hear is the guitar, bass and drums."
Muse - Psycho (warning: strong language)

MUSE - DRONES TRACK LISTING
1. Dead Inside
2. [Drill Sergeant]
3. Psycho
4. Mercy
5. Reapers
6. The Handler
7. [JFK]
8. Defector
9. Revolt
10. Aftermath
11. The Globalist
12. Drones

More on the best new album releases of 2015