VIDEO: How Marcus Mumford broke his arse...
25 November 2018, 19:29 | Updated: 25 November 2018, 19:31
The Mumford & Sons frontman told Radio X's Gordon Smart about the moment he injured his coccyx.
Marcus Mumford has recalled the moment he injured his tailbone.
To celebrate their fourth studio album, Delta, the frontman and guitarist Winston Marshall visited the Radio X studio to look back over their career highs... and lows.
Speaking to Radio X's Gordon Smart, the folk rocker remembered the moment when bassist Ted Dwayne once saved his life.
"I fell in the sea off the harbour wall buy it was low tide," he told Radio X. "So here was only about a foot of water and I broke my coccyx".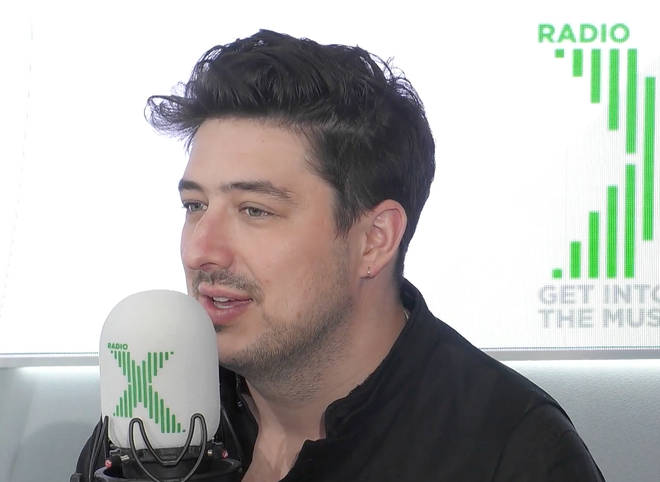 Asked if it was cold, the I Will Wait singer joked: "It was cold. I like cold water. Cold water was not the problem there. In fact, if anything I would have liked more cold water."
He added: "And then they pulled me out and put me in the shower. Pete put me in his underwear. That was a vivid memory the next morning.
"And it was at the beginning of a six week tour of the UK in a van, so I had to drive sitting on a rubber ring..."
READ MORE: Can Mumford & Sons make music with kids' toy instruments?
Mumford & Sons' Delta album is out now.
Watch the video for its lead single Guiding Light below, which was shot during their surprise busking session in London:
READ MORE: The first album Mumford & Sons bought may surprise you
READ MORE: Mumford & Sons 2018 UK tour dates & rescheduled gigs for 2019