Mumford And Sons Appear As Boy Band In Spoof Video With Jimmy Kimmel
21 August 2015, 11:20 | Updated: 21 August 2015, 13:45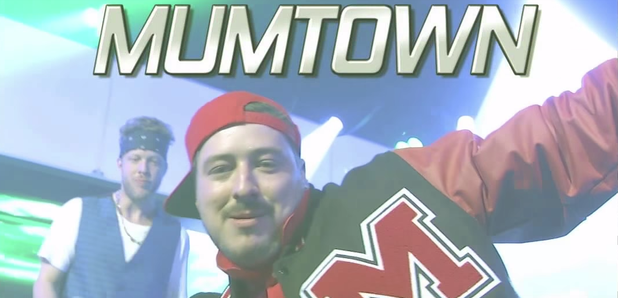 The group have made a bizarre appearance in a hilarious video as a classic 90s-style act. And Mumtown are excellent - it has to be said.
The band appeared as the fictitious act "Mumtown", alongside top US TV talk show host Jimmy Kimmel.
Marcus - "aka Marcy Marcus" - Ben, Winston and Ted are all seen dressed in a typical 90s style, performing some horrible rap-pop of the style we knew and loathed back in the day.
The video follows the rise and fall of Mumtown, which also includes Jimmy Kimmel as the additional fifth member.
Suffice to say, it's amazing. You can watch the clip below.
Mumford And Sons' latest album, Wilder Mind, is out now.