Mumford And Sons: "Gigs are more rewarding without mobile phones"
7 May 2015, 08:02 | Updated: 7 May 2015, 15:56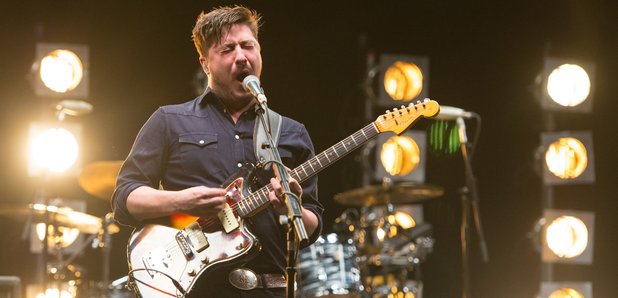 The band explain to Radio X Manchester's Tim Cocker why they've asked fans not to record them or take pictures with their phones during their gigs.
Mumford And Sons garnered plenty of attention with their intimate preview shows for new album A Wilder Mind and not just because they previewed some great new songs.

They also won some coverage for asking fans to leave their mobile phones at the door to the venue, to stop them recording the whole show and encourage people to just enjoy the experience.




Chatting to Tim Cocker from Radio X Manchester, Winston Marshall and Ted Dwane said they were glad they made the request.

"It makes for such a unique atmosphere," said Ted. "For us to do these gigs we've just done to an audience of people and not little camera-phone lights is quite rewarding - for everyone, more so for the crowd than for us actually."

Winston added: "We've all done it! It's not like it's us and them."

"My policy now when I'm at a gig," continued Ted, "Right at the beginning, get my phone out, take a picture and then that's it. It'll be in the phone, that'll be my little reminder or memento from the night. I'm not going to film the whole gig!"