Marcus Mumford: "I Regret Our Band Name"
15 December 2016, 09:50 | Updated: 29 December 2016, 22:50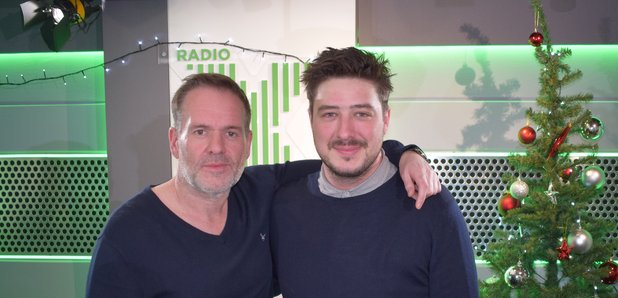 The Mumford and Sons frontman told Radio X's Chris Moyles why he thinks their name is "rubbish".
Marcus Mumford has revealed he regrets his band name.
The Mumford And Sons frontman visited The Chris Moyles Show to reveal that the band will host a very special Christmas Party with Radio X, when he discussed the Mumford name.
After a gentle ribbing from Chris Moyles, the I Will Wait singer explained: "I regret our band name. It's rubbish. It's a rubbish name.
"You never really think about it when you're in the pub, you've done your first rehearsal, you've written your first song and someone's like: 'you need a band name now'".
You can watch the clip below.
Watch the full chat below here:
He continued: "And we're all young guns and didn't really think about it very much... And then of course your band name precedes you and you're sat in a room answering questions like this."
Radio X will host Mumford And Sons' Christmas Party in aid of War Child on Thursday 22 December at Omeara- the new gig venue set up by Mumford's Ben Lovett.
The special event will include an hour-long set by the Lover Of The Light band, with support from Keane's Tom Chaplin.