Mumford And Sons: Glastonbury Is A Gamble
3 June 2013, 14:25 | Updated: 1 September 2013, 23:50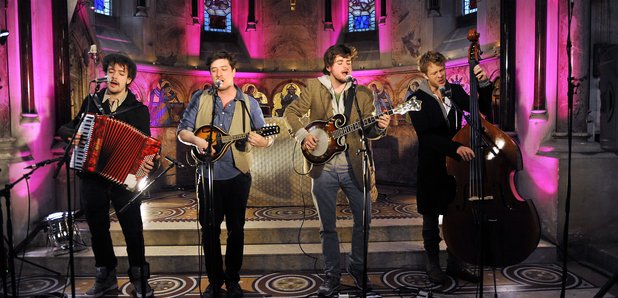 Mumford and Sons say they're incredibly nervous about closing Glastonbury this year.
The band take to the Pyramid Stage on the Sunday night.
Frontman Marcus says they're worried about having to top the Rolling Stones' set from the night before.
"It's a really huge deal to headline Glastonbury; we're a young band with only two records behind us. This summer is probably the biggest risk we've ever taken," he told Time Out (via NME).
Winston from the band concurred.
"I've seen The Stones play for three hours and the crowd knew every song," the banjo player admitted.
"It's what you want in a headline slot at a festival. I'm scared because it feels like a gamble. We don't know if we've earned it yet or not."