Mumford and Sons and Eddie Vedder to Pay Tribute to Springsteen
3 January 2013, 12:38 | Updated: 1 September 2013, 23:48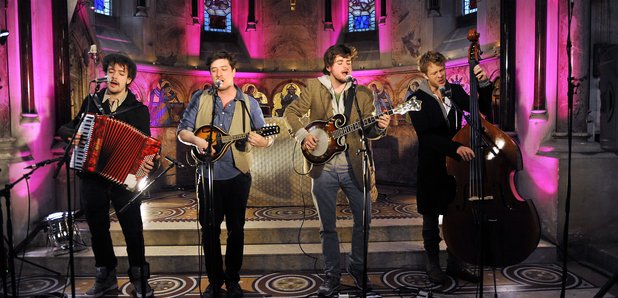 Bruce Springsteen is going to be named 2013 MusiCares Person of the Year at a special gala in his honour on February 8.
MusiCares is the charity of the Grammy Awards and the event takes place two days before the award ceremony.
Elton John, Mumford and Sons, Eddie Vedder, Alabama Shakes, Patti Smith, Tom Morello, Ben Harper, Sting, Neil Young and John Legend are among thos who will perform at the tribute concert hosted by Jon Stewart.
The gala is to celebrate The Boss' music as well as his charity work - most recently he organised a massive charity gig for victims of Hurricane Sandy.
Previous people to be named MusiCares Person of the Year include Paul McCartney, Paul Simon, Brian Wilson, Stevie Wonder and Neil Young.