Mumford and Sons Confirm Glastonbury Set
25 June 2013, 10:22 | Updated: 1 September 2013, 23:55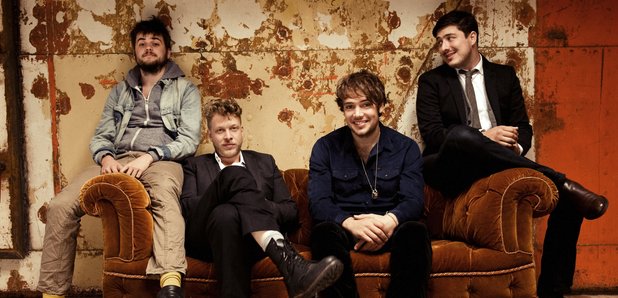 Mumford and Sons have confirmed they will still be playing Glastonbury Festival this weekend despite Ted Dwane having undergone brain surgery earlier this month.
The bassist was diagnosed with a blood clot on his brain.
Ben Lovett from the band told the Radio Times the musician that they are, "going to get back out on that stage at Glastonbury as four brothers and do what we do".
In a post on their website the band confirmed they are rescheduling the American dates they had to cancel.
"Firstly, we are pleased to report that our beloved Ted is making a steady recovery from his operation and wearing his newly acquired shaven-headed hairstyle with enviable levels of suave. A huge, huge thank you to all for your messages of support; the man himself is rather overwhelmed.
"Secondly, on a related note, we can now confirm details of the rescheduled dates for the recently canceled US shows."
Mumford and Sons also announced they are extending their Full English tour to include dates in Canada.