Arrested Development's Jason Bateman Stars In New Mumford Video
5 August 2013, 17:37 | Updated: 2 September 2013, 00:02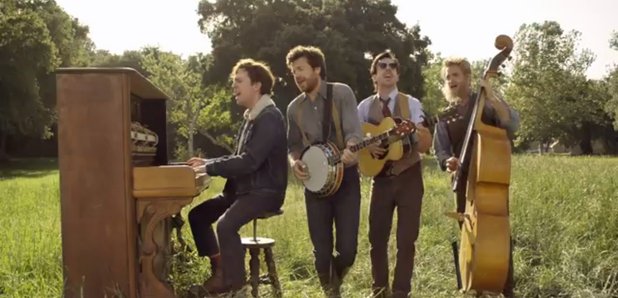 Mumford & Sons have released the video for new single Hopeless Wanderer - which is released on September 16.
The tongue in cheek video sees the foursome stand aside and allow comedians including Jason Bateman fill their shoes.
The Arrested Development actor plays Winston Marshall, The Office/The Hangover star Ed Helms plays Ben Lovett, and former Saturday Night Live in-house actor/comedians Jason Sudeikis and Will Forte play Marcus Mumford and Ted Dwane respectively.
"We are delighted to present to you our new video for the song Hopeless Wanderer. A massive pair of thumbs-up to Sam Jones for directing and his cast of young budding actors," the band joked.
"We're sure they all have bright futures ahead of them."
Jason Bateman concluded: "Getting a chance to pretend I'm a rock star was the proudest I've been of myself while awake."