Mumford & Sons: "Our Next Album Will Be Hip-Hop"
5 June 2015, 11:36 | Updated: 5 June 2015, 12:00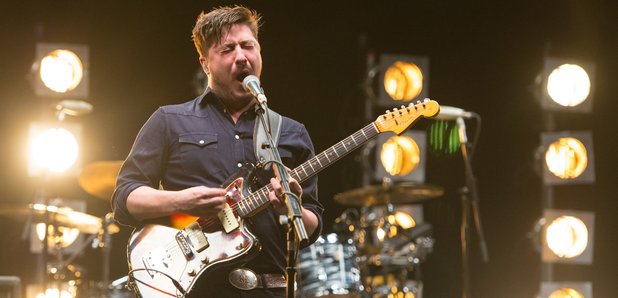 The band were taking place in a Facebook Q&A with Jason Sudeikis.
Mumford & Sons have revealed that they'd like their fourth album to be a hip-hop record. The band were taking part in an online Q&A on Facebook. The Q&A was hosted by none other than Jason Sudeikis, who's a good friend of the band and appeared in their Hopeless Wanderer video.
When asked by a fan what promoted their change to a more electric sound, Ted responded "it was just having the chance, and having the space and time to experiment with different things. It was happening already on the last record, Babel, we were on that path, it just feels like a continuation from that journey we started then."
He went on to joke, "and that's why the fourth record will be a hip-hop album!"
Mumford & Sons will headline Reading & Leeds Festival this August. Their third album, Wilder Mind, is out now.
You can watch the full Q&A below.
Your Wilder Mind questions & more answered, with a little help from our friend Jason...

Posted by Mumford and Sons on Thursday, June 4, 2015