Motörhead To Release Live Album And Film Documenting Final Tour
1 April 2016, 10:53 | Updated: 1 April 2016, 14:11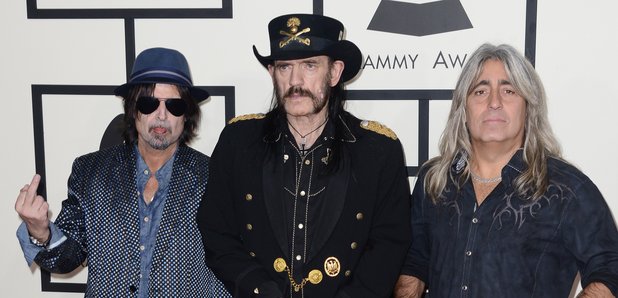 The release will feature the band's two shows in Munich, Germany, which they played a month before their frontman Lemmy's passing.
Motörhead are set to release Clean Your Clock, a live album and film which will document their last ever tour.
The Ace Of Spades rockers disbanded following the death of Ian "Lemmy" Kilmister on 28 December 2015, but will celebrate their last string of gigs with an official music release.
Get ready for 'Clean Your Clock' on May 27th, a live release from their last tour!! https://t.co/Oft5VgZDFb pic.twitter.com/OlbxjJVxgJ

— Official Motörhead (@myMotorhead) March 30, 2016
Clean Your Clock, which was recorded by UDR Records, will feature footage from their gigs at Munich, Germany on 20-21 November 2015.
Lemmy died after a short battle with an aggressive form of cancer, and - according to reports - was told he had the life-threatening illness just days before his death on 26 December 2015, Boxing Day.
Cited as one of the loudest bands of all time and one of the originators of British Heavy Metal, Motörhead continued to perform right up until Lemmy's death, with their last performance taking place on 11 December in Berlin.
Watch footage from Lemmy's last ever gig below:
See the tracklisting for Clean Your Clock released on Ultimate Classic Rock below:
1. Bomber
2. Stay Clean
3. Metropolis
4. When the Sky Comes Looking for You
5. Over the Top
6. Guitar Solo
7. The Chase Is Better Than the Catch
8. Lost Woman Blues
9. Rock It
10. Orgasmatron
11. Doctor Rock Pt 1
12. Drum Solo
13. Doctor Rock Pt 2
14. Just 'Cos You Got the Power
15. No Class
16. Ace of Spades
17. Whorehouse Blues
18. Overkill