WATCH: Is This The Best Morrissey Cover Ever?
14 March 2018, 11:00 | Updated: 14 March 2018, 11:31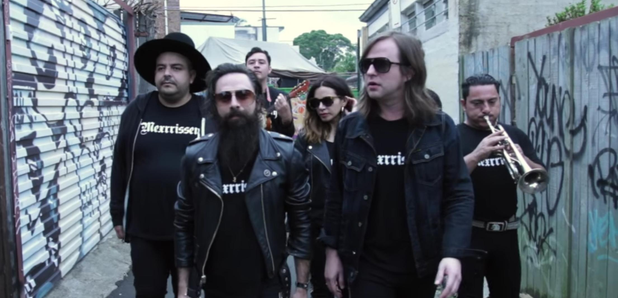 Celebrate the 30th anniversary of Morrissey's Viva Hate album with this awesome cover version of Suedehead from Mexrrissey.
Today marks 30 years since Morrissey released his debut album Viva Hate on 14 March 1988. So what better way to mark the occasion than by listening to one of the best covers of his iconic Suedehead single?
This banger comes from Smiths and Morrissey tribute band Mexrissey - who add a Mexican twist to their biggest hits... while singing in Spanish, of course.
Watch it here:
They've called this track Estuvo Bien, which roughly translates to "It was good," because something tells us there isn't really a Spanish word for Suedehead.
If you haven't heard of Mexrissey before, they're actually a pretty big deal, and have taken their love of Morrissey around the globe.
Watch their official video for another other Viva Hate album favourite, Cada Dia Es Doming- that's Everyday Is Like Sunday to us!
Viva La Mexrissey!