So This Is What Morrissey's Christmas Album Would Sound Like...
14 December 2016, 15:18 | Updated: 14 December 2016, 15:39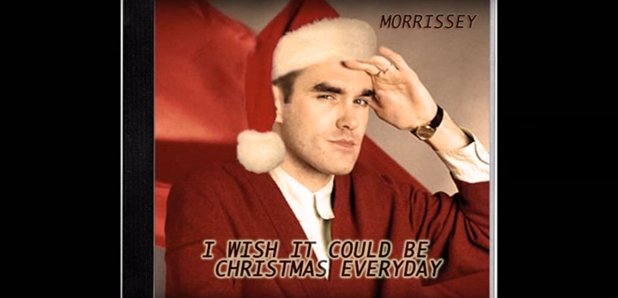 This festive spoof video makes us wish it could be Mozmas everyday!
With all the pigs in blankets and turkey-stuffing, it's hard to imagine vegan Morrissey ever wanting to make a Christmas album.
But one prankster has decided to go ahead and make one anyway!
In Paul Hurley's spoof YouTube video, Merry MozMas - The Morrissey Christmas Album, our favourite warbler sings the likes of Frosty the Snowman, Jingle Bells, Little Drummer Boy and I Wish It Could Be Christmas Everyday. What's not to love?
The video - which was uploaded in 2013 - is doing the rounds again just in time for the festive season, seeing Moz in various poses and Christmas garb.
Anyone else actually wishing this was real?