Watch Morrissey Take Part In 80s TV Show Pop Quiz
14 January 2017, 09:17 | Updated: 16 January 2017, 09:17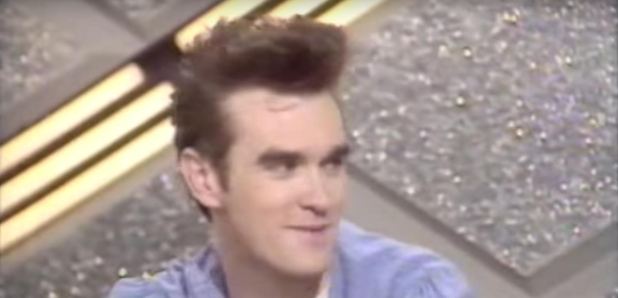 See The Smiths man compete against the likes of Thin Lizzy's Phil Lynott on the music trivia show.
Throwback footage of Morrissey on an 80s quiz show is doing the rounds, and its quite possibly the most 80s thing ever.
The Smiths frontman featured on the punningly-titled Pop Quiz in 1984- which saw him battle against Thin Lizzie's Phil Lynott and his team in order to prove his music metal.
Watch the first clip, courtesy of June Grant, here:
Morrissey seems pretty impressed with himself when he plays the a guess the intro-style question and correctly identifies Echo And the Bunnymen's Killing Moon and the recognises the lyrics to Nancy Sinatra's These Boots Are Made For Walkin'.
But something tells us that were a bit easy on him.
The real star of the show is team leader Phil Lynott, who cracks jokes, while managing to be ridiculously cool throughout.
Morrissey's stink face when the quiz master assets he'll be back again is absolutely classic though, and shows that man hasn't changed much at all.
Watch him in part 2 courtesy of ThePrivilegeIsMine85 below:
Now who said the 80s were just full of cheese?
Photo: YouTube/Pop Quiz/BBC/