Noel Gallagher: What's It Like Drinking With Morrissey?
18 May 2015, 14:52 | Updated: 18 May 2015, 18:14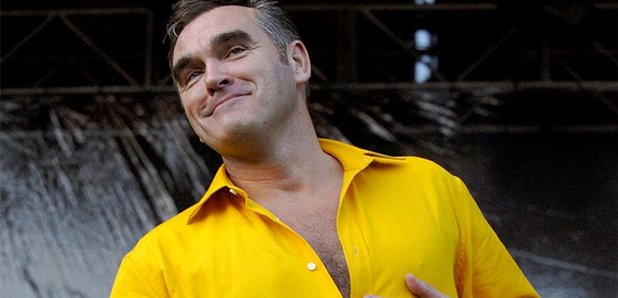 Noel Gallagher has opened the lid on his big nights out with Moz, saying the former Smiths frontman can drink a lot "without getting drunk".
If you've ever wondered what happens when Noel Gallagher and Morrissey enjoy a night on the tiles together, wonder no more.

Noel has revealed that not only can the ex-Smiths man hold his drink spectacularly well, but he stays "just as vicious" when he's had a few pints.

"Morrissey's good f***ing craic man, he can drink!" said Noel in an interview with Noisey. "Doesn't really get drunk though. Remains equally as vicious from the f***ing minute you meet him to seven hours later.

"I lighten up once I've had a drink - not Morrissey!"

But Noel's nomination's for music's best boozer was someone else altogether: Bono.

"He's really really brilliant company. I've been drinking with him and I've been leaving a bar at six in the morning and he's on the bar singing opera and he's got a f***ing gig the following night to 70,000 people!"