Morrissey Turned Down A Gorillaz Collaboration
11 April 2017, 12:21 | Updated: 11 May 2017, 16:57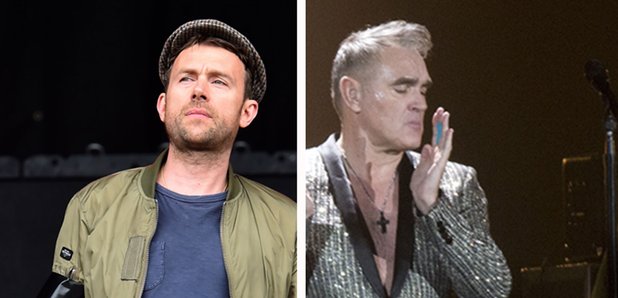 According to reports, The Smiths man decided against working with the animated band after a "month long email exchange".
Morrissey turned down the chance to work with Gorillaz.
Their forthcoming Humanz album - which is set for release on 28 April - boasts collaborations with the likes of Pusha T, Rag'n'Bone Man and Grace Jones, but it could have also included the former Smiths frontman.
As Pitchfork reports, a new interview with Q magazine, the Damon Albarn and Jamie Hewlett revealed that Morrissey was in talks to feature on the record, but after "a month long email exchange" the Panic singer decided against it.
Also set to feature were the likes of Sade and Dionne Warwick- who in the end changed her mind because the lyrics conflicted with her religious beliefs.
Jamie Hewlett also revealed that a Gorillaz TV show was in the works, which would feature a 10-episode series of the animated band.