Morrissey To Open Pop-Up Store At Salford Lads Club
9 August 2016, 10:30 | Updated: 9 August 2016, 11:11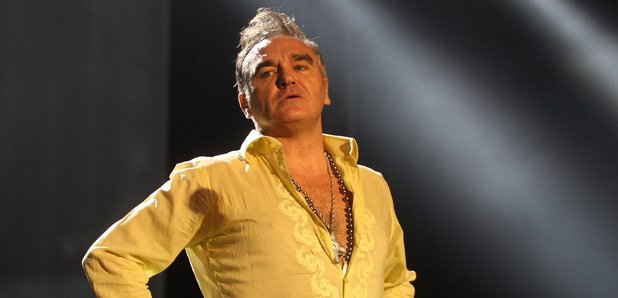 The former Smiths frontman will open the shop in Salford Lads Club to coincide with his Manchester gig this month.
Morrissey is set to open up an official merchandise store in Salford.
According to the Manchester Evening News, the pop-up shop will be open for three days at the scene of the famous Smiths photo, Salford Lads Club, from 19-21 August.
Fans can buy clothes, accessories and signed copies of Morrissey's records and his autobiography from the pop-up, which will coincide with the singer's homecoming gig at Manchester Arena on Saturday 20 August.
The outlet also reports that a 1960s bus will take fans on a tour through the streets where the Cemetery Gates singer was raised.
Inspiral Carpets drummer Craig Gill will be your tour guide on the 71-seater Route Master, which will visit sites such as the Salford Lads Club, the site of Strangeways Prison and 384 Kings Road- Morrissey's old home.
Tickets are priced at £25 for adults and £12.50 for ages two-15.
Tickets are available now from the Manchester Music Tours' official website.