Morrissey Talks Health Following Cancer Treatment
15 August 2016, 14:53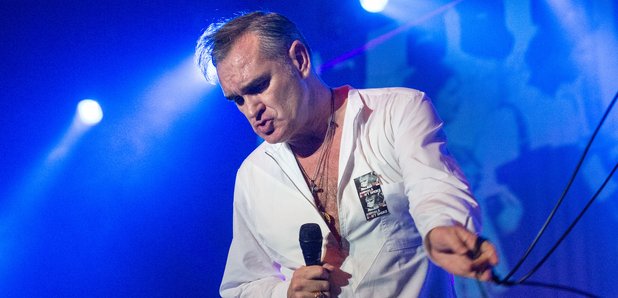 The former Smiths frontman has opened up about his previous diagnosis, revealing his treatment has slowed him down.
Morrissey has talked about his health following his treatment for cancer.
The former Smiths frontman, who revealed in 2014 he had received treatment for oesophageal cancer, has opened up about his health once again, suggesting it aged him and slowed him down.
As reported by NME, speaking to Israel's Walla magazine last week, the Suedehead singer said: "I think [cancer treatment] has slowed me down considerably because doctors and hospitals and medications are actually very ageing in their way, and they can often exhaust you more than whatever medical problem you have."
Then, suggesting he was still monitored regularly, the Panic singer said: "If I'm asked to give any more blood I think I'll crack up."
Meanwhile, Morrissey is set to return to the UK for a homecoming gig at the Manchester Arena on 20 August 2016.
The headline show is the singer's first in his hometown since 2012 and follows an acclaimed set of UK dates in September 2015.
Fans can also mark his return by visiting a pop-up shop, which will be housed inside Salford Lads Club-made famous due to the iconic Smiths photo.
According to the Manchester Evening News, the pop-up shop will be open for three days from 19-21 August, and you can buy clothes, accessories and signed copies of Morrissey's records and autobiography.
The outlet also reports that a 1960s bus will take fans on a tour through the streets where the Cemetery Gates singer was raised.
Inspiral Carpets drummer Craig Gill will be your tour guide on the 71-seater Route Master, which visits sites such as the Salford Lads Club, the site of Strangeways Prison and Morrissey's old home of 384 Kings Road.