Morrissey Writes About Orlando Shooting, Slams Donald Trump And Hilary Clinton
14 June 2016, 10:51 | Updated: 14 June 2016, 17:45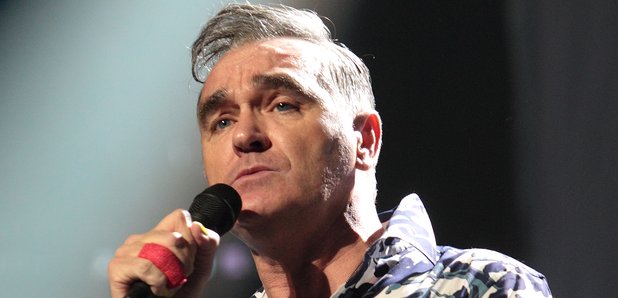 The former Smiths singer criticised the media's coverage of the event and called for a vote of "no confidence" in the presidential nominees.
Morrissey has spoken out about the mass shooting in Orlando and slammed American presidential nominees Donald Trump and Hilary Clinton in the process.
In a lengthy post on his true-to-you fansite, entitled "Hate-rosexuality," the former Smiths frontman denounced the man who committed the atrocities at an Orlando nightclub this weekend, and criticised Trump's response to to the violence.
The Hand In Glove singer wrote: "Donald Thump, probably America's next President, reacts to the Orlando massacre by explaining how, if the people within the club were themselves armed with guns, then there would have been fewer casualties.
"This, of course, is his way of avoiding any words of support to the Orlando gay community (it is their own fault for going into a nightclub without hand grenades)."
Talking about CNN's coverage of the event, Morrissey added that they gave the gunman a " flashing flood of publicity," which he believes will encourage others to follow in his footsteps.
Talking about America's presidential elections in autumn this year, the Panic singer also praised Bernie Sanders, but called Hilary Clinton the "face and voice of pooled money" and suggested there should be a "NO CONFIDENCE IN EITHER NOMINEE" box for the November elections.