Morrissey Slams The Smith's New Twitter Account: "Follow It At Your Peril"
7 April 2016, 09:45 | Updated: 7 April 2016, 09:48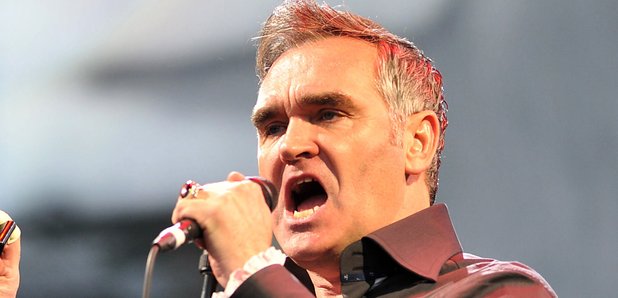 The Smiths frontman has distanced himself from the new account set up by Warner UK.
Morrissey has spoken out about The Smiths new Twitter account, confirming it has not been "sanctioned" by him and stating that fans should "follow it at [their] peril".
An official Twitter account for the band was created by the label this week, leading fans to speculate about a chance of a reunion.
However, it was soon explained that it was made to "to celebrate the history and the music" of the Manchester band.
Please note this account is purely to celebrate the history and the music of The Smiths.

— The Smiths (@Smiths_Official) April 6, 2016
A statement entitled "Warner UK" on Morrissey's fan site true-to-you.net now explained the singer's position, stating: "A Smiths/Morrissey Google alerts/Twitter account has been opened by Warner UK. Morrissey would like to stress that this account has not been sanctioned by him and has no connection to him. Follow it at your peril."