"William The Terrible": Morrissey Slams Prince William And The Royal Family Over Hunting
21 March 2016, 17:21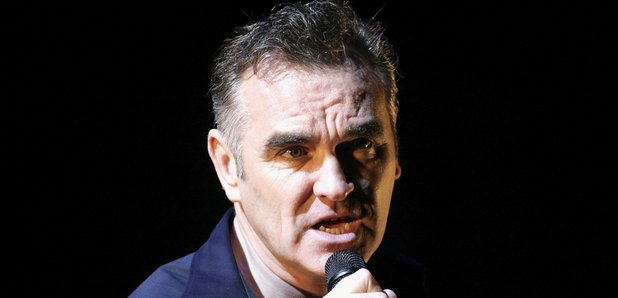 The Smiths star has said the Royal Family "have no social use" in a lengthy rant.
Morrissey has slammed Prince William and the Royal Family, following the Prince's reported comments surrounding the hunting of "infirm" animals.
In a post on True-To-You.net entitled "William The Terrible: idiot eternal," The Smiths singer blasted the Prince of Wales, writing:"CNN reports today that 'Prince' William endorses the shooting/killing of 'old, infirm animals' (termed wildlife because they are not in cages).
"He claims it is OK if the animal is infertile or past its best. Since all of these terms apply to 'the Queen', is William suggesting that she, too, should be shot?"
The Queen Is Dead singer also wrote further posts in which he suggested that if "Prince William were black" he would be arrested for his comments.
He then went on to post a photoshopped image of the Royal Family's heads mounted on a wall, alongside the statement: "Here are the trophy-heads we would most like to see on our walls.
"All of the beasts above have no social use, are infirm, lazy, useless, unemployable and are also England's most famous benefit scroungers - on whom the Conservative government are apparently determined to crack down."
Meanwhile, Morrissey, who is a vegan and animal rights campaigner, recently announced he was seriously considering running for London Mayor on behalf of the Animal Welfare Party.
Earlier today we also reported that a Morrissey biopic entitled Steven is on its way.
According to Deadline, the film - which is said to star War And Peace Actor Jack Lowden, will tell the story of the singer in the immediate years before The Smiths formed.