Morrissey Rants At State Of Modern Music: "It Can't Possibly Get Any Worse"
13 July 2015, 12:45 | Updated: 13 July 2015, 13:21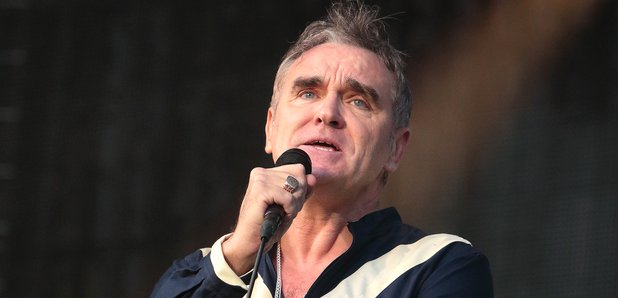 In his latest dig at how the music industry is run, Morrissey has claimed it's impossible for surprise success stories to happen any more - and taken a pop at Sam Smith and Ed Sheeran specifically.
Another week, another brilliantly entertaining Morrissey rant. This time he's having a go at how the music industry is run, saying that the only acts breaking through are those chosen by the record labels.
"There are no bands or singers who become successful without overwhelming marketing...no surprise success stories.
"Everything is stringently controlled, obvious and predictable and has exactly the same content. So, we are now in the era of marketed pop stars, which means that the labels fully control the charts, and consequently the public has lost interest. It's very rare that a record label does something for the good of music. Thus we are force-fed such as Ed Sheeran and Sam Smith, which at least means that things can't possibly get any worse. It is sad, though. There's no spontaneity now, and it all seems to be unsalvageable."

And the former Smiths frontman says bands are more concerned with staying in shape than promoting the wild lifestyle of past generations of musician.
He told Boulder Weekly: "The bands now strive to stay healthy whereas the music public, especially the very young, dress and look very clichéd rock 'n' roll, and with that comes a careless attitude towards drugs.
"The positives are the rejection of fur and leather and McDonalds and even plastics, all very important no-go zones for the intelligent young people. Then you see someone wearing animal fur and they immediately register as being moronic. So, in amongst the grime, I see lots of good changes, and as soon as animals are off the menu, the world will be a great place."