Morrissey: "The BRIT Awards have hijacked modern music"
11 February 2015, 11:41 | Updated: 11 February 2015, 12:44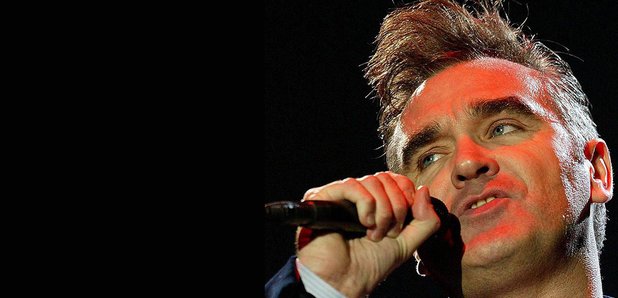 In the run up to the 2015 BRIT Awards, Morrissey has hit out at the ceremony and the record industry in general, claiming "the elite decide what it is that the people want, and then slyly attempt to weave it into populist culture."
Speaking via the fan site True To You, Morrissey has claimed: "In the guise of serving the public, the BRIT Awards have hi-jacked modern music in order to kill off the heritage that produced so many interesting people, to such a degree that we could not imagine anyone who has ever truly affected the course of British music to be on stage at The O2 collecting a deserved award."
"Just as the Mercury Prize lands like a voodoo doll in the hands of the unlucky recipient… .a BRIT Award generally goes to a lot of shrivelled young souls who have not earned it."
In the statement, issued yesterday (10 February), the singer also complained about artists such as Madonna and Cheryl Cole.
Morrissey isn't the only artist to speak out about The BRIT Awards - Kasabian aren't happy either.
Speaking with Radio X, Tom Meighan said "it's pure and blatant ignorance to be honest. They're blatantly pushing rock 'n' roll out. What does that give the working class kids in bands?"
"I'm not going to be watching it anyway so who's even bothered?"
Morrissey is on a UK tour in March, playing the Capital FM Arena in Nottingham (13 March), Bournemouth International Centre (14 March), Cardiff Motorpoint Arena (18 March), Leeds First Direct Arena (20 March), Glasgow SSE Hydro (21 March), Belfast Odyssey Arena (24 March) and Birmingham Barclaycard Arena (27 March).