Morrissey Ranks Audiences On His 2016 Tour
5 December 2016, 12:16 | Updated: 5 December 2016, 12:37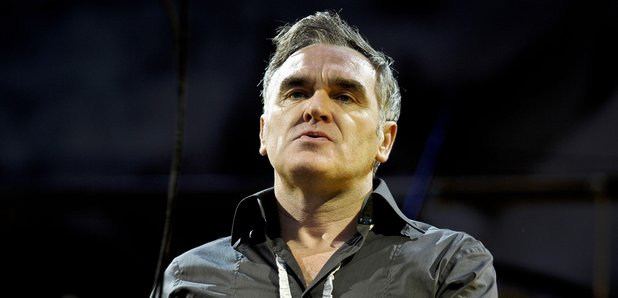 The former Smiths frontman has also announced the cancellation of the last six shows of his tour.
Morrissey has ranked the Top 15 audiences of his 2016 tour.
The former Smiths frontman took to fan site true-to-you.net to praise his "ragingly loyal audiences," adding that they were "most appreciated" by him in the United States and North America.
The Suedehead singer placed his fans from Philadelphia and Brooklyn in first and second place, with audiences in Hong Kong, China and Adelaide, Australia coming in at third and fourth place.
If you went to his hometown gig at the Manchester Arena Hall, however, you might want to look away now.
Despite declaring he was the "Mayor of Manchester" during his shows, The Last Of The Famous International Playboys only put his city in eighth place.
The singer also gave a special mention to the crowds in Jakarta and Singapore City, who he says "struggled with appalling venues".
See the full list below:
1. Philadelphia, USA.
2. Brooklyn, USA.
3. Hong Kong, CHINA.
4. Adelaide, AUSTRALIA.
5. Melbourne, AUSTRALIA.
6. Santa Barbara, USA.
7. Helsinki, FINLAND.
8. Manchester, ENGLAND.
9. Goteborg, SWEDEN.
10. Chicago, USA.
11. Newcastle, AUSTRALIA.
12. Berlin, GERMANY.
13. Salt Lake City, USA.
14. Tokyo, JAPAN (first night).
15. Tel-Aviv, ISRAEL.
The outspoken star has also announced that the last six shows of his tour - which had already been rescheduled - have now been cancelled entirely.
The Smiths man blamed their management for pulling the dates after they claimed there were insufficient funds.
He wrote: "When Gustavo collapsed at the Boulder show, 360 Management responded with the announcement that all funds had suddenly evaporated.
"There was apparently not even enough money to transport the touring party to the next scheduled city, and 360 Management faded out as quickly as they had faded in."
Morrissey ended his impassioned letter, saying to his fans: "I will see you in extremely far-off places."