Morrissey: "I've had treatment for cancer"
7 October 2014, 11:09 | Updated: 3 November 2014, 11:10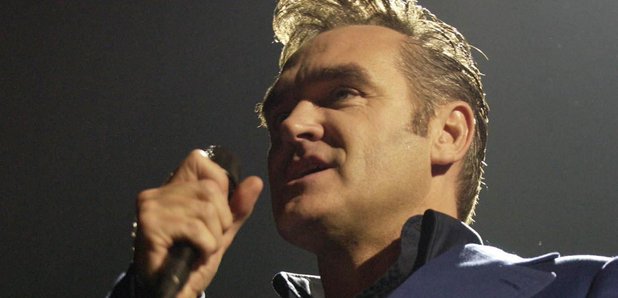 Morrissey has told a Spanish newspaper that he has been receiving treatment for cancer.
The former Smiths frontman revealed he's had at least four sessions of treatment for the disease, but didn't reveal the type of cancer.

He told El Mundo newspaper (via www.morrissey-solo.com): "They have scraped cancerous tissues from me four times already, but who cares. If I die, then I die. And if not, then I don't. Right now I feel good.

He also commented that he's aware he's been looking unhealthy recently, but feels good.

"I am aware that in recent photos I look unwell, but that is what illness does. I'm not going to worry about that, I'll rest when I'm dead."

In June, the singer cancelled dates on his US tour after contracting a "respiratory infection", claiming that he'd caught it from support act Kristeen Young.

Meanwhile, Morrissey also commented that his first novel is coming along well: "With luck I will be able to stop singing forever, which would make many people happy!"