Morrissey: "I Officially Died For Nine Minutes"
11 June 2015, 11:30 | Updated: 3 July 2015, 13:52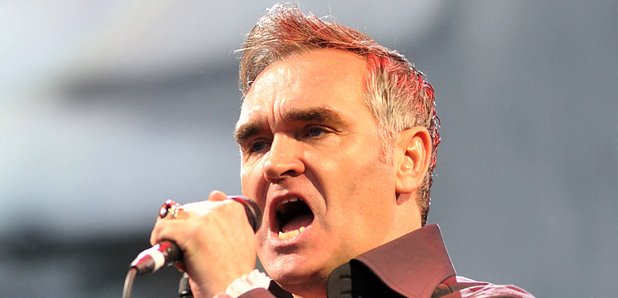 The former Smiths man has revealed that his recent health scares haven't been isolated incidents.
Speaking with Alternative Nation, Morrissey has told of his health problems, specifically one incident where he "died for nine minutes."
When asked where he was excited to play on his forthcoming tour, Morrissey explained that he was looking forward to visiting South America, having had to cancel shows in the continent in 2013 due to food poisoning. ""I'm also always excited to be in South America, even though the last visit to Peru gave me food poisoning and I officially died for nine minutes. That was fun?".

Last year Morrissey revealed he's had at least four sessions of treatment for cancer, but didn't reveal the type of cancer. He said "they have scraped cancerous tissues from me four times already, but who cares. If I die, then I die. And if not, then I don't. Right now I feel good.
Morrissey is currently on tour in the US.