Morrissey Fails To Mention David Bowie At Manchester Gig, Gets Called A C**t By A Fan
24 August 2016, 15:52 | Updated: 24 August 2016, 16:09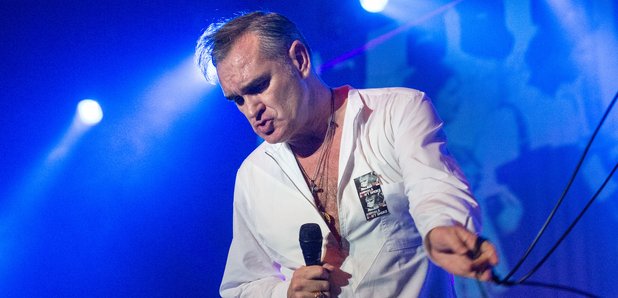 People weren't happy when the former Smiths frontman omitted the late singer from his list of tributes.
Morrissey was typically outspoken at his homecoming gig last Saturday (20 August), declaring himself as the Mayor of Manchester.
However, it was something he didn't say which really riled the fans at his one-off date at the Manchester Arena.
As reported by NME, talking about the "year of the reaper" Morrissey remembered Victoria Wood, Caroline Aherne, Mohammed Ali and Prince, before saying "too soon, too soon".
Fans in the crowd were quick to notice his glaring omission of David Bowie, who passed away, aged 69, at the beginning of this year, with one shouting "Bowie" as the other shouted the c-word
Watch the footage, uploaded by YouTube account thinwhitetune, below:
Morrissey was planned as the support act for David Bowie's 1995 Outside tour, but unexpectedly quit just before his performance at the Aberdeen Exhibition Centre.