Morrissey: "Crowd-funding is desperate"
29 April 2015, 13:49 | Updated: 29 April 2015, 13:54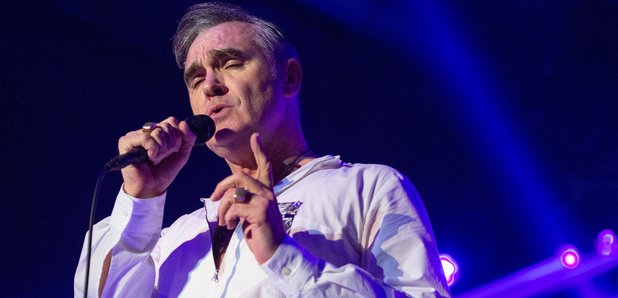 The former Smiths singer has told reporters that he is still looking for a record label… but claims he won't be asking fans to contribute any time soon.
Morrissey split with his label Harvest shortly after the released of his latest album, World Peace Is None Of Your Business lats year.

Speaking to the Spanish newspaper El Pais, he claimed that he'd contacted a number of labels, but "all have rejected me".

He continued: "Pop music lives in the era of marketing and only leads to people with very low levels of competition. It is much easier to get rid of them once six months of fame have evaporated."

"Pop music contains no intellectual demands - we are stuck with people like Ed Sheeran, who has nothing to say, or Sam Smith, who has been forced to achieve success. The charts are full of artificially created singers whose may last just longer than a week."


However, when asked if he'd consider crowd funding as an option to raise money for an album released, he replied: "It's a desperate measure, and insulting to your audience. They have already provided sufficient amounts of money. What's the next thing you're going to ask? They brush your teeth for you?"

Ash, Megadeth and The Darkness are just some of the artists who are using sites such as PledgeMusic.com to solicit money from fans to fund new albums.

Morrissey claims that performing live is "luckily the only option left for me" but that the idea of a Smiths reunion "makes no sense". "[Johnny Marr and I] separated 28 years ago and we broke our friendship. We have no contact or know anything about each other."