Morrissey Cancels US Gig Due To "Health Concerns"
13 April 2017, 10:32 | Updated: 13 April 2017, 10:34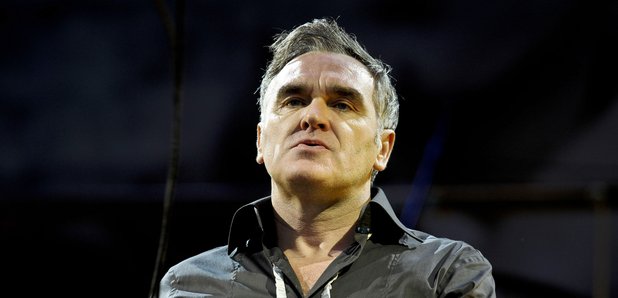 The Smiths legend's show in Texas was cancelled in order to "allow him to fully recuperate".
Morrissey has cancelled a US gig due to "health concerns".
The Smiths legend was set to play a gig at the Tobin Center in San Antonio, Texas, but was forced to cancel in order to allow him to "fully recuperate".
A notice on the event page reads: "FOLLOWING HEALTH CONCERNS STEMMING FROM MORRISSEY'S APPEARANCE IN TUCSON, IT IS WITH GREAT SADNESS THAT TONIGHT'S SOLD OUT ENGAGEMENT IN SAN ANTONIO AT THE TOBIN CENTER IS CANCELLED TO ALLOW HIM TO FULLY RECUPERATE. YOUR PURCHASE WILL BE REFUNDED TO THE ORIGINAL TRANSACTION CREDIT CARD, OR IF PURCHASED BY CASH OR CHECK A CHECK WILL BE MAILED TO THE NAME AND ADDRESS ON THE ORIGINAL TRANSACTION."
The news comes after Morrissey ended his Tucson gig after performing just six songs.
According to tucson.com, the Smiths frontman played the Tucson Fox Theatre, but slipped off stage after his Everyday Is Like Sunday track and never returned.
Watch the footage of the incident, uploaded to YouTube by babyJ:
Morrissey is yet to comment on the incident or the cancellations, with no word yet appearing on fansite and general Morrissey mouth-piece true-to-you.net.