Morrissey issues another "poem video"
17 June 2014, 14:11 | Updated: 16 June 2017, 17:17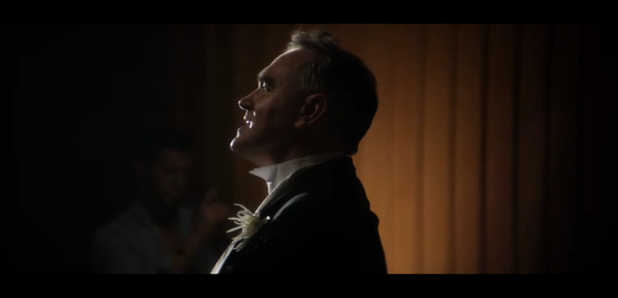 The singer has released a further teaser for his forthcoming World Peace Is None Of Your Business album, which is released on 15 July.
Seemingly paying tribute to the late Rik Mayall and his "People's Poet" persona, the lyrics to the track The Bullfighter Dies starts with the lines:

"Mad in Madrid, ill in Seville, lonely in Barcelona, then someone told you and you cheered, cheered hooray, hooray… the bullfighter dies."

Meanwhile, Cliff Richard has announced that he will play a special show in New York to make up for the cancelled date that he was due to play with the former Smiths frontman this weekend. Last week, Morrissey shelved his forthcoming US tour due to illness.

"Morrissey is not well, but what can you do," he said in a video statement. "It won't be the show I had planned to do with Morrissey but it could be a real nice evening, so I'll see you there."

An Evening With Cliff Richard will be a free show and will take place at the Gramercy Theatre on Saturday 21 June.