Filming Has Started On The Morrissey Biopic And This Is What It Looks Like...
27 April 2016, 12:43 | Updated: 4 November 2016, 16:39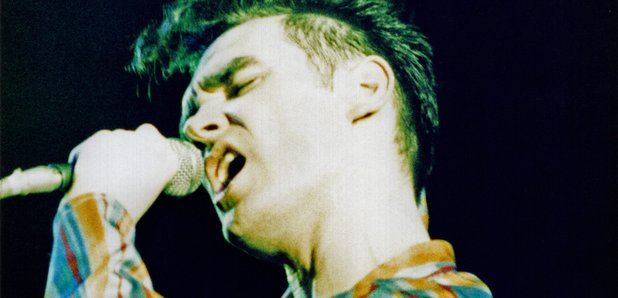 Filming for Steven has reportedly begun close to where The Smiths star grew up.
Filming has reportedly started on the upcoming Morrissey biopic, Steven.
According to Instagrammer, dstar78 or Thomas Damerill, the crew were filming on Stetford's Kings Road, which he captured in the snaps below:
The film - which is set to chart the early years of The Smiths and Morrissey's meetings with Johnny Marr - will star War and Peace actor Jack Lowden.
Actor @JALowden , from #War&Peace, cast to portray #Morrissey in film #Steven dir & written by #MarkGill.Shoots Apr pic.twitter.com/LHU7eFutPA

— Baz Bamigboye (@BazBam) March 17, 2016
Period drama stars appear to have scored the biggest big so far, with Downton Abbey star Jessica Brown Findlay and Peaky Blinders actress Simone Kirby - who will play Morrissey's mother, Elizabeth - confirmed for the biopic.
It has also been reported by Deadline that Dr Foster, Thirteen and My Mad Fat Diary actress, Jodie Comer, is set to make her big screen debut with the film, although it is not yet confirmed what part she will play.
'Doctor Foster' Actress Jodie Comer Boards Morrissey Biopic 'Steven' https://t.co/X7ShABsiHQ via @deadline

— Jodie Comer (@ComerJodie) April 26, 2016
Behind the camera, Steven is directed and co-written by Mike Gill and produced by Orian Williams, while Shaheen Baig - who worked on the Ian Curtis biopic Control - has been appointed as casting director.
Meanwhile, Morrissey has being hitting the headlines for very different reasons, after he paid tribute to Prince and slammed Britain's Queen at the same time.
Taking to fansite true-to-you.net, he wrote: "Prince, who made something of his life as opposed to having fortune handed to him, is far more 'royal' than Elizabeth 2, and he will be mourned far more than she, for she could never make herself loveable, no matter how many paid and promoted non-stories flood the newspapers of the world."