Food Vendor Mocks Morrissey With "Pork Morrissey" Sandwich
18 October 2016, 10:52 | Updated: 18 October 2016, 18:25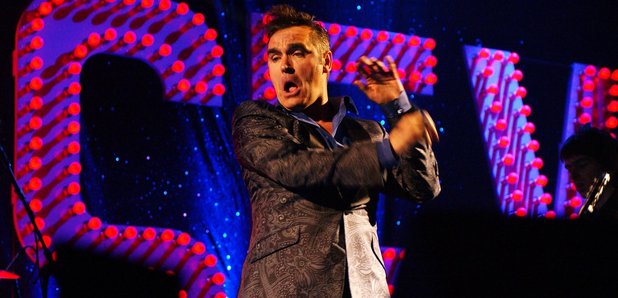 The food stall has poked fun at the Smiths man, who allegedly forced all vendors to stop selling meat during his Riot Fest set.
A snack vendor has named a meat-filled sandwich after Morrissey, calling it the "Pork Morrissey".
According to DNAinfo, Puffs Of Doom, decided to honour the famous vegan with a meaty, grilled-cheese dish, after he allegedly made all vendors stop selling meat during his Riot Festival set in Chicago last month.
The local business, which sells savoury and sweet "puffs" at festivals and events, designed the grilled cheese sandwich with "bacon ranch mac and cheese and bourbon BBQ pulled pork, layered with three different types of cheese and topped with house made pimento cheese".
It couldn't get any less vegan than that, could it?
However, we reckon the sandwich is more tongue-in-cheek than anything as Puffs Of Doom have their own vegan range, selling special toppings and "Vegan Puffs by the dozen".
A statement on the company's Facebook page further explains: "Puffs of Doom and Doom Street Eats believes that everyone should be able to make their own choices about the food they eat."
It continues: "Morrissey's mandate didn't do anything to change "Big Meat", instead it caused local small businesses to lose money and create more waste into the system."
Read it in full here: