Morrissey cancels US tour dates, blames support act
11 June 2014, 12:22 | Updated: 11 June 2014, 16:30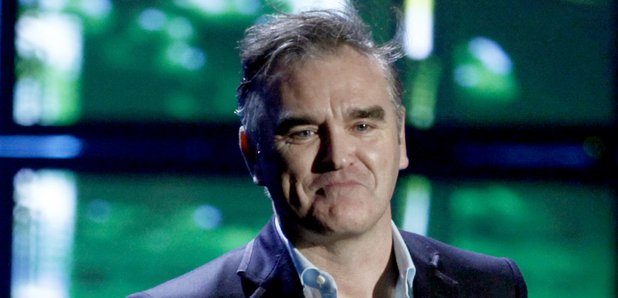 Morrissey has pulled out of a string of American tour dates, apparently blaming his support act for making him ill.
In a post on fansite - and mouth piece for all things Moz - true-to-you.net Morrissey announced the close down of the present U.S. tour with "unimaginable sorrow".
The post goes on to explain that last Saturday the singer "collapsed and was rushed to Massachusetts General Hospital" where he was treated for "acute fever".
It claims that "difficulties had arisen" on 31 May after support act Kristeen Young's opening set at the Miami Knight Concert Hall, claiming she went on to confess to having "a horrendous cold" which Morrissey then picked up.
"For the good of all, Kristeen was asked to step down from the immediate upcoming shows, but instead she decided to leave the tour entirely. Morrissey and the band wish her well and hope she is now in good health."
The post adds that it would take too long for Moz to recover to allow him to play the final nine shows.
However Kristeen Young has reportedly refuted the claims. In a Facebook post, which has since been deleted, the singer said she was just suffering from allergies rather than something contagious.
"I am very sorry that Morrissey is not feeling well," Young said (via Billboard). "But I will not tolerate these lies…particularly about my health. This is really too much and bizarre."