Australian government writes to Morrissey defending plans to cull two million feral cats
14 October 2015, 17:57 | Updated: 11 November 2015, 11:57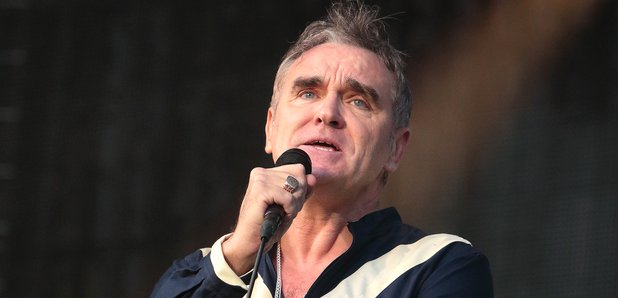 The threatened species commissioner argues killing the stray cats will protect their native species.
The Australian government has responded to criticism by Morrissey over their plans to cull two million feral cats. The pledge, which was made in July, saw Australia reducing their current estimated population of 20 million feral cats in order to protect their "native species".
Morrissey - who is a strict vegan and animal rights activist - slammed the country for "taking idiocy too far" and even compared the cats to "smaller versions of Cecil The Lion".
In a long statement, Morrissey wrote: "The cats, who keep the rodent population under control, will be killed in a ferocious manner, using Compound 10/80, which is a gut-wrenching poison of the most unimaginable and lengthy horror.
"The people of Australia would never agree to this – but of course they will not be consulted, because the Australian government as ruled by Tony Abbott is essentially a committee of sheep-farmers who have zero concerns about animal welfare or animal respect.
"The cats are, in fact, 2m smaller versions of Cecil the lion"
Brigitte Bardot also wrote an open letter to the federal environment minister Gary Hunt calling the plans "animal genocide".
Now the French actress and former Smiths frontman have been written to by threatened species commissioner Gregory Andrews, who says they have a "lack of understanding of Australia".
According to The Guardian Australia, Andrews the letter includes: "I would like to commend you for your commitment to, and advocacy for, animals and their welfare... [but] the Australian government has taken a stance on feral cats; for the protection of our native species that belong here."
Speaking to The Guardian Australia, the commissioner explained: "I never thought I'd write to Brigitte Bardot. It's an unusual situation. I'm glad people like them care about animal welfare and I care deeply about animal welfare too."
He added: "I sleep very well at night knowing what we are doing. Australians support this. Brigitte Bardot and Morrissey have a lack of understanding of Australia and what we are losing. They aren't Australians, they aren't experiencing the extinction crisis we have here."