LISTEN: Der Spiegel Release Audio Of Morrissey Interview
13 December 2017, 17:00 | Updated: 13 December 2017, 17:03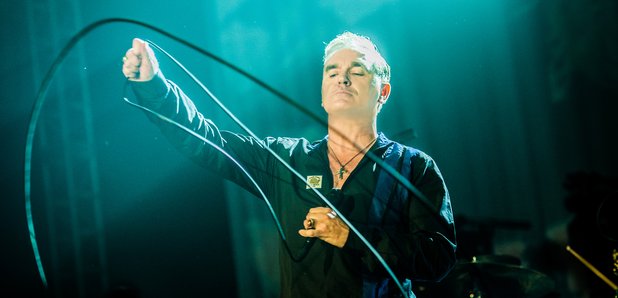 The German outlet have shared the audio online after The Smiths man released an official statement saying his views had been conveyed unfairly.
The audio of a controversial interview where Morrissey discusses Donald Trump and Kevin Spacey has been released.
German outlet Der Spiegel previously reported on their time spent with The Smiths man, and quoted him as saying that The West Wing star had been "needlessly attacked".
Morrissey soon refuted the claims and released an official statement this week suggesting the outlet had represented him unfairly, and vowed to never do a print interview again.
However, the outlet has now released the audio of the meeting with the Spent The Day In Bed rocker, and signposted various moments which Morrissey denies.
In said audio Morrissey can be heard tackling various topics calling the decision to replace Spacey in a film "absurd" and saying he'd been unnecessarily attacked.
When speaking about the Anthony Rapp's claims that that Spacey sexually harassed him when he was just 14, Morrissey can be heard saying it "doesn't quite ring true" and asking where his parents were.
He did go on to tell Der Spiegel's interviewer: "I hate rape and I hate attack and I hate any sexual situation that is forced upon a person against their will."
He added: "But in many, many situations, if you look at the circumstances, you think that the person who is called the victim is merely disappointed."
This move by the German magazine followed the release of Morrissey's statement in which he claimed that they had refused his request to obtain "an unchopped, un-fiddled-with" recording of the interview.
Read Morrissey's full statement below: