Morrissey - World Peace Is None Of Your Business
14 July 2014, 06:00 | Updated: 16 June 2017, 17:17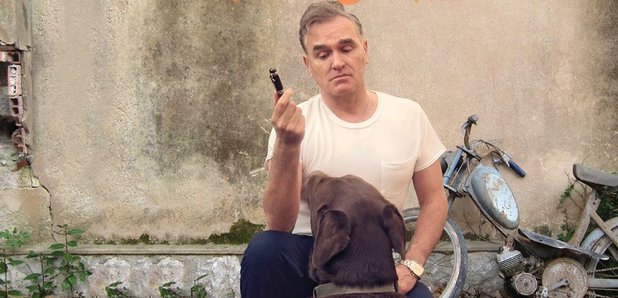 After the poetry videos, the hanging out with Pamela Anderson and the usual intrigue… what is album number ten actually like?
2013 saw The Mozfather publish his Autobiography, which was the usual intriguing but ultimately frustrating dip into the singer-songwriter's mind. Whatever you thought of it, it confirmed one thing: Morrissey was still an enigma and still fascinating.

Lyrically, his tenth album, World Peace Is None Of Your Business, features the usual concerns: alienation (Earth Is The Loneliest Planet), morbid humour (Neal Cassady Drops Dead, Kick The Bride Down The Aisle) and the animals (The Bullfighter Dies).

However, as the lead single Istanbul demonstrates, these are more straightforward, sonically-bold songs - take a listen.
WATCH OFFICIAL MUSIC VIDEOS
MORRISSEY - ISTANBUL
MORRISSEY - EARTH IS THE LONELIEST PLANET
[[ This video has been removed ]]
Morrissey - Earth Is The Loneliest Planet on MUZU.TV.
MORRISSEY - THE BULLFIGHTER DIES
[[ This video has been removed ]]
Morrissey - The Bullfighter Dies on MUZU.TV.
MORRISSEY - WORLD PEACE IS NONE OF YOUR BUSINESS
DOWNLOAD THE ALBUM FROM ITUNES