Maximo Park: We Want to Break Tribal Barriers
12 November 2012, 14:32 | Updated: 5 August 2013, 16:23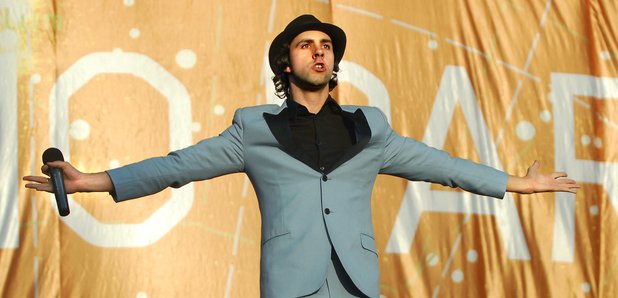 Paul Smith from Maximo Park has told us he's looking forward to playing Radio X's Winter Wonderland gig in Manchester on December 4.
"We just played in Manchester and the crowd seemed to be wanting a little bit more so we intend to give them more," he explained to Radio X's Gordon Smart.
"It's going to be good playing to lots of different bands' audiences as obviously there'll be loads of people on the bill. I'd like to think we'll break some tribal barriers."
While chatting to Gordon the frontman also told us about one of their strangest live experiences - a brush with a digger at a rain soaked festival in Germany:
"This kind of JCB crane came into the crowd - into the moshpit - and then extended upwards so these men could drain the saggy roof and then the gig resumed about five or ten minutes later while we were just stood at the side of the stage looking like lemons," he explained.
Maximo Park are playing the Manchester leg of Radio X's Winter Wonderland with Rocksmith next month.
The show - headlined by Bloc Party - also has Everything Everything, Delphic, Spector and Findlay on the bill.