Maximo Park to play intimate Radio X gig, hint at surprise shows
17 January 2014, 18:35 | Updated: 20 January 2014, 10:56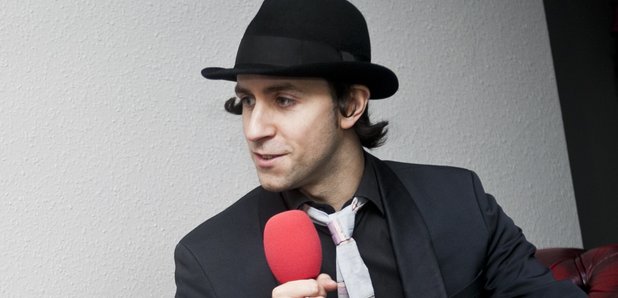 Could Maximo Park be playing some secret shows next month?
The band were last night announced as playing a tiny Radio X gig the day after new record Too Much Information is released (Tuesday 4 February) but don't hit the road properly until March. Or do they?…
"We're doing a little show in Kingston at a club night called New Slang on the 30th January," frontman Paul Smith told Radio X's Danielle Perry. "You might also want to look out for us in the week of release, we may play some shows but... we shall see."
Too Much Information, out 3 February, was originally meant to be an EP but, speaking to Danielle on the Radio X Evening Show last night, Paul admitted recording went too well for them to leave it at that.
"It felt like we were on a good creative roll after The National Health, we were very happy with the song writing on that record," he explained.
"It felt like we'd had a break and come back in a way where we'd all gelled together and knew exactly what we wanted from the band and if you've got that it's nice to keep that and try and bottle it if you can and the best way to do that is by writing some more songs before you forget how to do it."
Maximo Park will play in front of just 30 people for their Radio X performance, Paul told Danielle that it is "a little bit nerve-wracking" playing that small a show.
"It's kind of like that with most concerts, the first song you might be terrified, you might be too excited, you might be out of breath, you might be a lot of different things, a lot of different emotions pinballing around your head but by the second song you're in the groove.
"The songs teach you how to act, how to sing, how to perform it, their the kind of guide and if you are into the music that you're making it helps you block out any thing that's a bit weird about the situation. We've played some small gigs where they've been our favourite ones.
"I hope its the same when we come to Radio X."
You can win tickets to the intimate Maximo Park show at Radio X's London studios on tonight's Evening Show or right here.