Maximo Park and Mystery Jets for Great Escape
28 February 2012, 12:28 | Updated: 16 August 2013, 16:27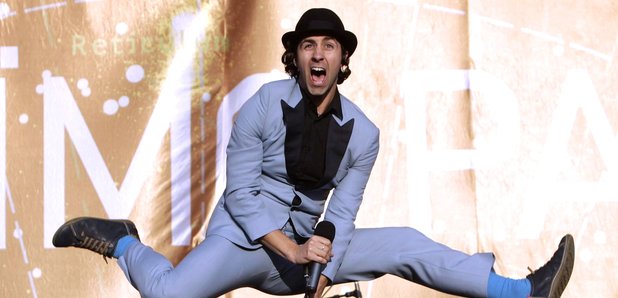 Also announced today are Beth Jeans Houghton & The Hooves of Destiny and one of Radio X's Tips for 2012 - Lianne La Havas.
Dry the River, Spector and Howler are among the acts previously announced, while Radio X's very own John Kennedy will be doing a talk discussing more than two decades championing new music as well as 13 years in the helm of X-Posure.
Great Escape takes place across 30 venues in Brighton May 10 - 12.
Maximo Park will be performing at the city's iconic dome. Lead singer Paul Smith said, "It's exciting to finally play the Great Escape - it's got a reputation for showcasing the best of independent music in a unique coastal location."
The full list of bands announced today are:
MAXIMO PARK (Brighton Dome show) / MYSTERY JETS / BOOKA SHADE / ALABAMA SHAKES / NATTY / LIANNE LA HAVAS / EMA / FOREST SWORDS / MADEON / ERRORS / WILLY MASON / ROLO TOMASSI / FOY VANCE / BETH JEANS HOUGHTON & THE HOOVES OF DESTINY / MICACHU & THE SHAPES / MAXXI SOUNDSYSTEM / WE HAVE BAND / LONEY, DEAR / TANLINES / NEW LOOK / KORELESS / SHABAZZ PALACES / TOY / LOWER THAN ATLANTIS / KWES / GROSS MAGIC / DISCLOSURE / DUOLOGUE / JONQUIL / EXITMUSIC / SPOEK MATHAMBO / HAIM / PALE SEAS / FOXES / SWIM DEEP / THE COMPUTERS / THE SKINTS / ANTLERED MAN / CHEW LIPS / HOODED FANG / PETS WITH PETS / TALL SHIPS / HOLY STATE / WIM / RICH AUCOIN / VONDELPARK / MILAGRES / MESPARROW / NZCA/Lines / DILLON / DON BROCO / BOY / ODONIS ODONIS / EIGHT AND A HALF / WET NUNS / MIKILL PANE / THE NIGHT / CUT RIBBONS / PAWS / BEN CAPLAN & THE CASUAL SMOKERS / I CHING / OLIVER TANK / GOLD & YOUTH / PSYCHOLOGIST / HOT PANDA / FICTION / STEP-PANTHER / PIKACHUNES/ BEN SALTER / BOXES / FILMS OF COLOUR / ALUNAGEORGE / FLIP GRATER / GRASS HOUSE / HUSKY / JD MCPHERSON / JOSH KUMRA / LULU JAMES / MY BEST FRIEND / SEASFIRE / SHIELDS / 22 / JAGUAR SHARK / VIOLET / LAST DINOSAURS / JORDAN COOK aka REIGNWOLF / JACKSON FIREBIRD / MASSMATIKS / MARTHA PATON